Ameya and Rattapol win awards for poster presentation
March 25, 2017
Ameya and Rattapol each presented a poster at the 2017 Upper Peninsula American Chemical Society Student Research Symposium.
Ameya received First Place for his poster entitled "Effect of addition of acrylic acid (AAc) on the wet adhesion properties of mussel-inspired hydrogels at multiple pH values".
Rattapol received Second Place for his poster entitled "Effect of silica nano/micro particle incorporation on mechanical properties and biological responses in mussel-inspired poly(ethylene glycol) bioadhesive"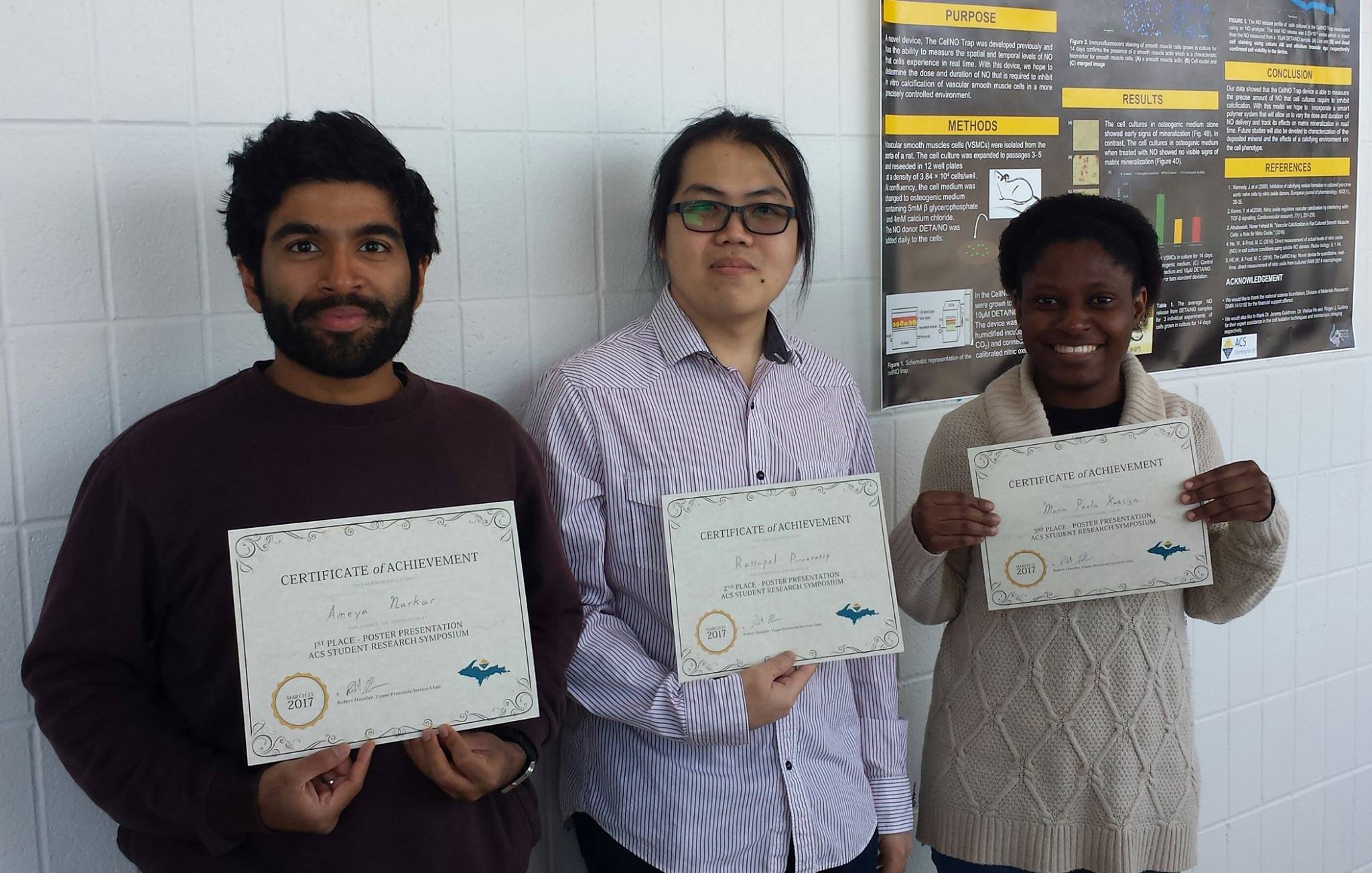 From left to right: Michigan tech biomedical engineering PhD students Ameya, Rattapol, and Maria received first, second, and third prizes, respectively, for their poster presentation.
Read More
< Back to News